6 Dec 2014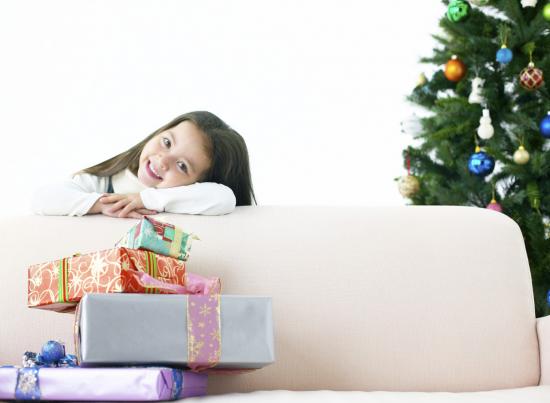 Thankfully "Cyber Week" is coming to a close, and hopefully those incessant Black Friday references will take a break till late next year.
But this is the time of the year when shopping tends to be on the brain.
If you are coming to one of our rental homes South Carolina, be it one of our Isle of Palms vacation rentals or a Folly Beach house Charleston, you probably know that among Charleston's many charms, it's a terrific shopping destination. Spend an afternoon strolling King Street downtown and you'll see just what I mean.
You don't have to go downtown to do your holiday shopping, though. In Mount Pleasant, just over the IOP Connector from all our Isle of Palms luxury rentals is Towne Centre, a nice outdoor mall anchored by Belk's newly remodeled flagship store. It's literally minutes from your luxury house on Isle of Palms.
In some good "future shopping news," the former Kmart in Mount Pleasant has closed, and that prime Mount Pleasant retail site (where I-526 meets Highway 17) is going more upscale. Construction is underway on a new shopping area called "Bowman Place," which will boast three new stores - Nordstrom Rack, Dick's Sporting Goods, and Kitchen & Company.   The latter is a 19,000 square foot gourmet kitchen store complete with free weekly cooking demos as well as craft beer and wine sales.  It's the chain's very first location in the state of South Carolina.
When it's completed, you'll be able to shop for gals, guys, kids, foodies, home chefs, sport nuts, weekend warriors all in one shopping stop.
But back to your current Christmas list… there are some people who really have just about everything they need, and yet you still would like to give them a gift.
Well, everybody's gotta eat, and giving something homemade shows how much you care.
Homemade goodies are a holiday standby, and they really come in handy when unexpected company drops by. Give them cookies or fruitcake! Pick your favorite recipe and make multiple batches to have on hand just in case.
Taking this idea a step further, recently I saw an article with a neat gift idea --- recipe starters that come in Mason jars, along with the recipe attached. This way you start them off on a great dish --- but they can keep it in their pantry to make later, whenever the mood strikes.
Mason jars have a nice retro, old school vibe, and you can dress up the jar with fabric tops, special tags, labels, measuring spoons, a nice mixing spoon or ladle attached.
The classic example is a cookie recipe. Pick your favorite one, then layer all the dry ingredients like "strata" in a quart-sized Mason jar. Write the recipe with what wet/fresh ingredients they will need to add (eggs, butter, vanilla, etc.) along with cooking directions, and attach it to the jar with a ribbon, some twine or bit of raffia.
This might be a fun project to tackle while staying in a Charleston beach house. Get the kids involved, make a little assembly line and crank out the Christmas gifts on the kitchen counter.
For your healthy friends, here's a link to a good vegan chocolate chip cookie recipe you can put in a Mason jar (or just bake straight away):http://craftingagreenworld.com/2008/11/26/handmade-holidays-vegan-cookie-mix/
Considering that it's winter (though it doesn't really feel like it at our beach house rentals Charleston SC), a couple other ideas seem especially well-suited to a Mason jar Christmas present. Number one isSOUP.
Here's a good recipe for a Curried Lentil Soup, from care2:
Get a pint-sized Mason jar, and layer in the following dry ingredients: 


• ½ cup green lentils
• Custom spice mixture (for each jar, mix up ½ t turmeric, ¾ t ground cardamom, ¼ t cinnamon, ¼ t cloves, ¼ t fresh black pepper, and 1/8t ground nutmeg --- or a curry blend of your choice)
• 1 c jasmine or basmati rice
• enough red lentils to fill the jar the rest of the way


Then, attach a card to the jar listing the following fresh/wet ingredients and cooking directions:


You will also need:
• 2 T olive oil
• 1 large onion, chopped
• 3 cloves garlic, minced
• 8 c water
• 1 can coconut milk
• Salt, to taste


In a large pot over medium heat, heat the olive oil and saute the onions for about 5 minutes, then add the garlic. Cook for a total of about 10 minutes, or until the onions are soft and translucent.


Add the water and soup mix to the pot and bring to a simmer. Turn down low, and cook until the lentils and rice are cooked and very soft (approximately 45 minutes).


Stir in the coconut milk. Bring back to a simmer, adding salt to taste, and serve hot. Bon appetit!

Another good holiday Mason jar gift idea is hot cocoa mix. Here's a link to a terrific recipe, along with instructions to write on the card:
http://www.epicurious.com/recipes/food/views/Vanilla-Hot-Chocolate-Mix-233203

Come to think of it, those last two gifts would be great things to bring along on your visit to one of our luxury beach house rentals SC. Nothing like coming back to a fragrant pot of soup cooking on the stove after a long walk on the beach. Or, whipping up a cup of hot cocoa.
And as always, remember to call EP when you are looking for SC vacation rentals, namely the best in beach rentals Charleston.

All best,
Lowcountry Lisa
your Isle of Palms vacation blogger