Things Needed For Your Vacation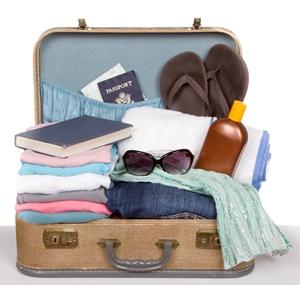 2 rolls of toilet paper per bathroom
2 trash bags for each trash can
Dish soap
1 Roll of paper towels
Pump hand soap for each bathroom
Linens and bath towels (all beds freshly made and bath towels folded on each bed)
Kitchen Supplies:
All our Isle of Palms Vacation Homes kitchens are stocked with your cooking essentials, like basic appliances, serving ware, cook ware, toasters, coffee pots, etc.
Please keep in mind that spices, oils, plastic and foil wrap, etc. are not kept stocked, but you are welcome to use anything that is left in the kitchen from past guests.
To have your kitchen fully stocked with groceries and alcohol, check out our Stock the House page.  
Extra Towels and Cleaning:
Extra Towels: Bath Towel Package $54.24 inc. tax (includes 10 Towels/10 Washcloths)
Beach Towel Package: $54.24 inc. tax (includes 10 Beach Towels)
Daily Cleaning Services: 
To schedule cleaning services during your stay, please call our office 4-5 days prior. These "tidy cleans" will run  $250-$350 + tax per clean. They will come at an arranged day and time and will wipe everything down, take out trash, dishes, vac and mop and make up all beds (with the linens already on the bed). If you wish to have all beds made with new linens, there is an extra charge of $400- $450 + tax for the linen set.
*Excessive cleaning will be charged at an hourly rate in addition to the rate above. Example, picking up extra trash, cleaning up excessive spills, fresh stains, outside trash, etc.
Beach Chair Rentals:
Beach Chairs are available for rent through Exclusive Properties. Rent individual chairs for $39.55 inc. tax and we will drop them off at your rental in the garage before your arrival.
Quantities are limited so be sure to call or email before your arrival to reserve. 
To have beach chairs and umbrellas set up on the beach for you each day, check out our Beach Rentals page. 
If you would like to add any of the above packages to your reservation, please email us at Rentals@exclusivepropertiesus.com, call us, or fill out a contact form below. We look forward to hosting you in one of our Isle of Palms Rentals!