12 Dec 2014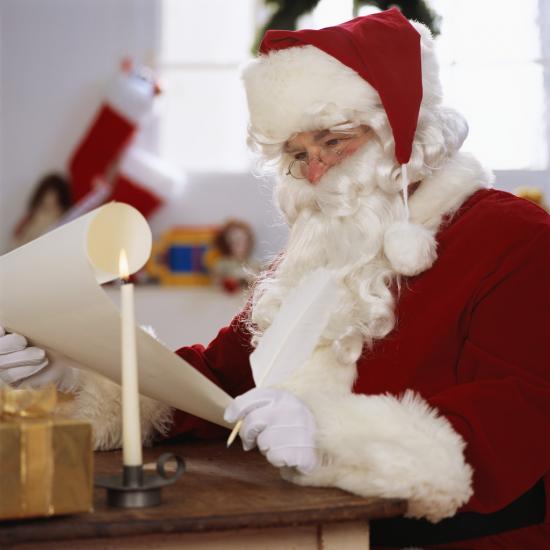 The countdown till Christmas is on… and no surprise, the events calendar is filled with things red and green.
If you happen to be here in one of our SC vacation rentals this weekend, be it a luxury house on Isle of Palms or a Folly Beach house Charleston, you'll have an over-choice of holiday offerings.   They're family friendly and appropriate for all ages in your Charleston beach house.   Some will provide great shopping opportunities for those left on your list, while others will help get you fully in the holiday mood.
Saturday, December 13th – Mount Pleasant
First up, tomorrow is the annual Holiday Market and Craft Show in Mount Pleasant.  It takes place at the Mount Pleasant Farmers Market Pavilion by Moultrie Middle School on Coleman Boulevard, and will go from 11:00 till 4:00.   Local craftspeople will sell their wares, and there'll be plenty of edible goodies available for purchase. This is especially convenient to all our Isle of Palms vacation rentals - just head over to Sullivan's Island then take the bridge to Coleman Boulevard Mount Pleasant. It will be on your left.
As a holiday bonus, CARTA (the area bus service) is offering a free ride on the "Jingle Bus" - a holiday-themed bus that will travel the Coleman Boulevard route, connecting the Pavilion with the Visitor's Center on the downtown peninsula and various other Mount Pleasant stops like Patriots Point.   Musicians and artists will provide live entertainment on board, and there will be prizes and giveaways. Here's a link with more info, including how to get a free pass:http://www.moultrienews.com/article/20141208/MN01/141209887/1003/MN
Saturday - Downtown
And speaking of downtown, there will be a lot going on there as well. Tomorrow is a special Holiday Market in Marion Square, the site of the normal downtown farmers market.   It'll go on from 9:00 until 4:00 and will feature more great gift options and gourmet food.
Then at night it's the ever-popular (and quintessentially Lowcountry)Holiday Parade of Boats in Charleston Harbor.   Ahoy and Ho Ho Ho!Watch as folks sail or motor by in their brightly decorated and well-lit vessels.  It starts about 5:30 p.m., and boats will go from Mount Pleasant through the harbor to the Ashley River. Good viewing spots include the Battery or Waterfront Park downtown. There will be a special catered and ticketed viewing party at the Charleston Maritime Center; here's a link with more info: http://www.charlestonparadeofboats.com/about-our-light-up-the-night-viewing-party/

Sunday, December 14th
Then on Sunday, the fun continues on both sides of the Cooper River. Downtown, the Marion Square Holiday Market will be rolling again from 9:00 a.m. until 4:00. This Sunday is also the second Sunday of the month, so that means a special holiday edition of the wildly popular event, Second Sundays on King.   Expect lots of carolers, holiday shopping, decorations and promotions, and of course the presence of the big guy himself, Santa.  It takes place on King Street from Marion Square to Queen Street and is an easy drive from all our luxury beach house rentals SC, be they Folly Beach rentals Charleston or our IOP rental homes South Carolina.
Here's a link for two hours of free parking in a city garage:http://susanlucas.typepad.com/December%20Free%20Parking%20Voucher.pdf
These vouchers are a great deal and are good for any time from now through January 1st.

On Sunday night, it's the 19th annual Mount Pleasant Christmas Light Parade and Tree Lighting.   It'll kick off at Moultrie Middle School at 5:30 p.m. with the lighting of the big tree and fireworks, then the parade will follow at approx. 5:45.   It'll contain about 100 floats that will travel down Coleman Boulevard past Pelzer Drive, over Shem Creek, then in front of the school before ending at the Sea Island Shopping Center around 7:15. Again, this is especially convenient to our Isle of Palms luxury rentals.
Whew!  That's a lot to choose from, and it's all very wholesome holiday fare.  So get out and get in the holiday spirit… and be sure to call EP for the very best in beach house rentals Charleston SC.

All best,
Lowcountry Lisa
your Isle of Palms vacation blogger