16 Dec 2014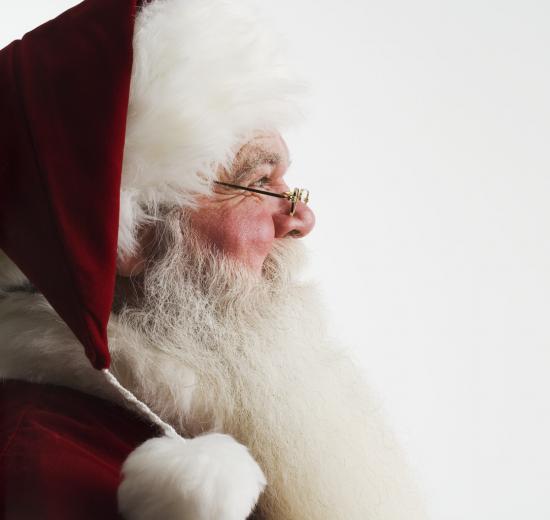 Well, as you can tell from previous blog posts, there have already been a slew of holiday events in the Lowcountry.   From tree lightings to parades to holiday markets, there've been an abundance of great ways to get in the holiday spirit.
Just because the big day approaches fast doesn't mean the calendar slacks off much, though.   The time from now through New Year's is filled with a plethora of fun things to see and do.
If you're coming to one of our rental homes South Carolina this season, either our Isle of Palms luxury rentals or Folly Beach rentals Charleston, you'll no doubt want to take in some special holiday-themed events. It can be a bit tricky to find something that works for everyone staying in your Charleston beach house, but I have a couple resources that will help find just the right one(s). Think… Charleston "Sleigh Rides" (some with Santa, even)...  A Sweet T. Christmas... A Christmas Carol at the Dock Street Theater complete with special effects like flying ghosts... The Polar Express in 4-D (in "The state's only 4-D Immersion Theater combines 3-D imagery, interactive seating and waves of special effects such as gusts of wind, the smell of hot chocolate, flurries of snow and movement under your feet, all synchronized to the film. The 50-seat theater sits adjacent to the Aquarium…")!
First off, there's a great website that is actually all about Christmas in Charleston.   They have a very handy and user-friendly site focusing on the many things going on during the holiday season. The calendar is searchable and has links to get tickets for whatever strikes your fancy.
Here's a link to its EVENTS calendar:
http://www.christmasincharleston.com/events/

The other great resource for a visit to Charleston is, of course, theVisitors Bureau (aka CACVB, or the Charleston Area Convention & Visitors Bureau).   They are the ultimate clearinghouse for information about staying in the area. A visit to any of our beach house rentals Charleston is really enhanced by tapping into their website or picking up some of their publications like their Visitors' Guide.
Here's a link to their helpful calendar of holiday events:http://www.charlestoncvb.com/visitors/events_news/charleston-events/category/holiday-14
*  *  *  *  *
If you are here staying in one of our SC vacation rentals, be it a Folly Beach house Charleston or a luxury house on Isle of Palms, then chances are you'll venture to the historic downtown peninsula. Many of the events on the calendars take place there. If you've been here before, you may know that parking downtown can be a bit of a challenge.
I've posted this before, but it bears reposting because it's such a neat thing.   The City of Charleston is making it easy (and free) to park in most of their garages downtown.    Here's a link for two hours of complimentary parking as their holiday gift to us all:http://susanlucas.typepad.com/December%20Free%20Parking%20Voucher.pdf
These vouchers are good for any time from now through January 1st. You can print out as many as you like, but can only use one per visit. The garages are located in very convenient locations and include the following ones:
The Visitors Center

Camden-Exchange

The Francis Marion (at Marion Square)

The SC Aquarium

Gaillard Auditorium

34 St. Philip Street

Majestic Square (153 Market Street)

Concord-Cumberland

93 Queen Street


East Bay-Prioleau
So happy holiday planning.  And remember to call Exclusive Properties when you are searching for the very best in luxury beach house rentals SC, especially Isle of Palms vacation rentals.

All best,
Lowcountry Lisa
your Isle of Palms vacation blogger