24 Oct 2014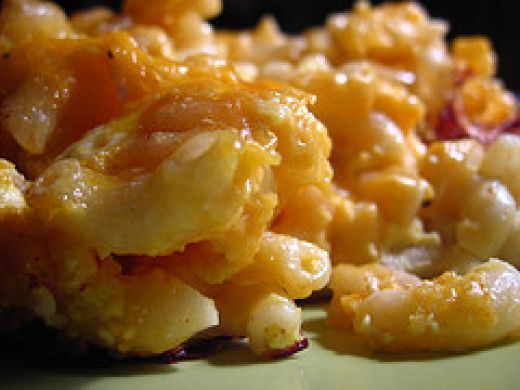 Now that the weather is turning a tad cooler, it's nice to start thinking about cooking some fall foods…. squash, sweet potato or pumpkin anything, tailgate chili, harvest vegetable soup, holiday casseroles… and possibly the king of all comfort foods, mac 'n' cheese.
Mac 'n' cheese is one of those versatile dishes that appeals to all ages and is particularly kid friendly.  Chances are, if you're spending a week in a Charleston beach house, you'll probably make it at least once, especially if you have young folk in your entourage.
While making it from the ol' blue box works well in a pinch, more and more people/chefs like to get downright gourmet with it. If you happen to be headed to one of our SC vacation rentals this weekend, either a luxury house on Isle of Palms or a Folly Beach house Charleston, you can see (and taste) how the pros do it.
It's the fifth annual Charleston Mac-Off, and prepare to come hungry. Over 20 restaurants will be duking it out for the title, and you'll get to sample their best shot.
FYI - CRAVE Kitchen & Cocktails has won it every single year so far, and they'll be going for their fifth straight title. Esquire magazine officially dubbed their dish the "Most Life-Changing Mac 'n' Cheese in America."
They'll face competition from Coleman Public House, Twenty Six Devine, Duvall Catering, Cherrywood BBQ & Ale House, Bohemian Bull, Roti Rolls, The Shelter, Basico, Graze and several others. This year for the first time, they are also opening up the competition to serious home cooks who think they have what it takes to beat the professionals.
They will be judging the winner in three categories - Critics' Choice (the top title of "Best Mac-and-Cheese"), People's Choice, and Best Local Ingredients Critics' Choice.
It's quite a wing ding - 4,000 people came to the event last year. There'll be live music, a mac 'n' cheese eating contest, and cooking demos by the giant gourmet store & cooking school, Southern Season.
It takes place Saturday, October 25th from 2:00 p.m. till 7:00 p.m. at The Grove at Patriot's Point. For your GPS, it's located at 40 Patriot's Point Road in Mount Pleasant. It's convenient to all of our beach house rentals Charleston SC, especially our Isle of Palms vacation rentals. From our Isle of Palms luxury rentals, just head over to Sullivan's Island and then into Mount Pleasant; stay on Coleman Boulevard and turn left just before the Ravenel Bridge. From Folly Beach rentals Charleston, take Folly Road, follow the signs to Highway 17 North; cross over the peninsula, take the Ravenel Bridge and exit to the right off the bridge. Turn right at the gas station/first traffic light.
Admission is $10, and they will be selling tasting tickets for $1 each. Part of the proceeds go to Lowcountry Local First, which helps area farmers and food producers.
Here's a link to the official website with all the details, including how to enter the amateur competition: http://www.charlestonmacoff.com/
*  *  *   *  *  *  *  * 
Also, if you are here in one of our luxury beach house rentals SC, chances are you'll venture downtown. Good news to smartphone, iPad and roaming laptop users - the powers-that-be have added more free public wifi in area parks. This latest move brings the total to six, of parks that now have free wifi.
It's an effort spearheaded by the good folks at the Charleston Parks Conservancy and the Charleston Digital Corridor, and has been funded by the Speedwell Foundation and Google.
The parks include: Hampton Park (30 Mary Murray Drive), Mitchell Park (145 Fishburne Street), Corinne Jones Playground (131 Peachtree Street), Magnolia Park (0 Sycamore Avenue), Marion Square (at King and Calhoun), and Waterfront Park along the harbor.
So surf to your hearts content  --  without using up your data  --  while strolling through area parks and gardens.   And as always, call EP when you are looking for rental homes South Carolina in the lovely Lowcountry.

All best,
Lowcountry Lisa
your Isle of Palms vacation blogger