12 Sep 2014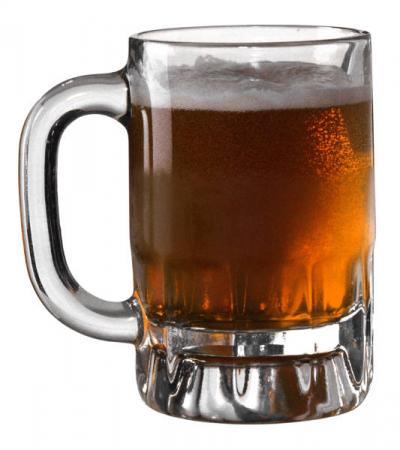 This weekend has an unusually interesting variety of things to do.
As I've mentioned before, it's the final weekend of Charleston Restaurant Week, which runs through Sunday.  More than 140 restaurants are participating this time, so it's a great chance to sample some gourmet Lowcountry vittles.
Something to drink with those vittles?   Well, also wrapping up this weekend is Charleston Beer Week, which celebrates the "hopping" local beer scene. There are a dozen events today and tomorrow, and venues include Holy City Brewing, Freehouse Brewery, Liberty Taproom, Coast Brewery, Revelry Brewing, Palmetto Brewing, Homegrown Brewhouse, Total Wine & More, The Macintosh and Edmund's Oast. Locations are all over the Charleston area, and you're sure to find one convenient to all our luxury beach house rentals SC, be they Isle of Palms vacation rentals or Folly Beach rentals Charleston.
Some events require tickets, others are free or pay-as-you-go. Here's a full schedule of events with all the details:http://charlestonbeerweek.com/events
One of the area's scenic gardens is hosting a musical event that looks to be a lot of fun.  It's the 5th annual Blackwater Ukulele Festival, and it's going on tomorrow (Saturday, September 13th) at Cypress Gardens. Performances go on throughout the day. There's also a beginners' class at 10:30 taught by local ukulele legend Donald "Noodle McDoodle" Whitley, a hula dance workshop at 2:30, and open mic from 3:00 – 4:30. It's all covered by regular admission to the park ($10 adults, $5 kids 6-12, children 5 and under free). For movie buffs, Cypress Gardens is the place where the famous scene in The Notebook was filmed, where Noah and Allie canoe through the Cypress Trees amidst flocks of white birds.
The forecast is calling for rain off and on, so they've moved the festival indoors just to be safe.
Cypress Gardens is a pleasant drive north from all our SC vacation rentals, whether you're staying in a luxury house on Isle of Palms or a Folly Beach house Charleston.   It's located at 3030 Cypress Gardens Road in Moncks Corner.   Note: the bridge on the way to Cypress Gardens is being repaired, so the DOT has issued a detour route:http://www.scdot-transfer.org/SCDOTPHOTOS/CypressGardenRoadDetourPlan.pdf

Here's the official website: http://festival.charlestonhotshots.com/ It even has a link to a free ukulele lesson via Skype!   You don't even have to leave the comfort of your Charleston beach house for a little ukulele action.
And last but not least, tomorrow (Saturday) night is also the last of what's proven to be a very popular event, Shaggin' on the Cooper.   While staying in one of our rental homes South Carolina, why not dance the official dance of the Carolinas under the Ravenel Bridge?  It takes place on the pier in lovely Waterfront Memorial Park in Mount Pleasant, at the base of the big bridge. Gates will open at 7:00 p.m. and live music - by Ocean Drive Party Band - starts at 8:00. Tickets are $10 and can be purchased at the gate or in advance. This event usually sells out early, so your best bet is in advance.
Here's a link for more info and to buy tickets online: http://ccprc.com/1175/Shaggin-on-the-Cooper
So remember, when you are looking for beach house rentals Charleston SC - especially Isle of Palms luxury rentals - call EP… we have the best in the biz.

All best,
Lowcountry Lisa
your Isle of Palms vacation blogger