9 Sep 2014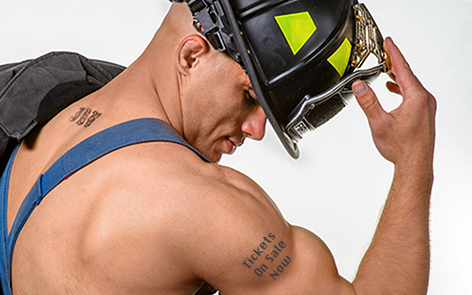 There's no shortage of wonderful charities in the Lowcountry, and they have a knack for coming up with creative ways to raise much-needed funds.
One of my personal favorites is the Charleston Animal Society, which does tireless work on behalf of abandoned, injured or abused animals. Believe it or not, they have been around for 140 years.
Five years ago, they opened a state-of-the-art facility in North Charleston, which includes a massive spay/neuter clinic and very user-friendly cat and dog play areas.  If you are here in one of our SC vacation rentals, either Isle of Palms vacation rentals or Folly Beach rentals Charleston, you might want to pay them a visit. Nothing like bringing home a forever friend as a great souvenir of your stay in a Charleston beach house. It's located at 2455 Remount Road in North Charleston, off of I-26 and just north of I-526.

Here are some interesting facts about what they do from their website:
Many don't know that we care for 90% of the community's unwanted animals - many of which are seriously injured or gravely ill, and we have made remarkable strides in five years. By thinking out-of-the-box, using proven best practices from animal organizations across the nation and implementing research-based strategies, Charleston Animal Society has moved from what is known as an Annual Live Release Rate of 34% in 2007 to over a 75% Annual Live Release Rate today, which is almost unheard of in the animal welfare world. Comparatively, other parts of the state realize low live release rates ranging from 10% to 30%.
They recently launched "No Kill Charleston 2015"  -   the most bold initiative in the Southeast, working toward the goal of becoming the region's first no-kill shelter.  It's a lofty goal, but they are well on their way.  They can also really use our help.
The good folks at the shelter cooked up a great fundraiser, and it's proven to be so successful, it's back again this year. It's a calendar of smokin' hot firefighters posing with adorable furry friends.
Firefighters are in the business of saving lives, and so is the Charleston Animal Society - so the combination makes perfect sense!
This coming Friday night, September 12th, is the 2015 Firefighter Calendar Debut Party, where all 15 firefighter models will be revealed as they walk the runway.  There will also be a live auction where you can bid on a date with one of the firefighters.  The new calendar will be officially unveiled and offered for sale at a special discount.  
Last year, all copies of the calendar sold out.
Tickets are $25 general admission standing room only, $35 general admission stadium seating, and $475 for a VIP table for four. At 6:00 p.m. there's a special VIP-only party with the firefighters, 7:00 p.m. gates open, and the show starts at 8:00. It takes place at Memminger Auditorium downtown, a convenient drive from all our luxury beach house rentals SC.
All proceeds go toward Toby's Fund, the shelter's medical fund to treat injured or sick animals. Last year it provided half a million dollars in relief to animals in need.
So if you are here in one of our rental homes South Carolina this week, be it a luxury house on Isle of Palms or a Folly Beach house Charleston, you really ought to consider it for your last evening in the Lowcountry. It is a 21 and over only event.

Here's a link to the official website, where you can also buy tickets online:http://www.charlestonanimalsociety.org/2015-firefighter-calendar/
Speaking of pets, some of our beach house rentals Charleston SC are pet friendly - especially our Isle of Palms luxury rentals - so be sure to give us a call and we'll help connect you to the right one.
All best,
Lowcountry Lisa
your Isle of Palms vacation blogger