9 Sep 2014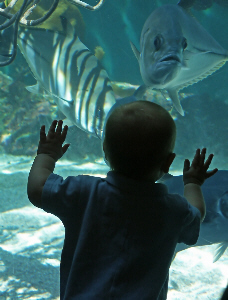 It's no secret that there's no shortage of great things to do and see in Charleston   -   and eat, as witnessed by the immensely popularCharleston Restaurant Week going on now through next Sunday, the 14th.
As I mentioned in the last blog, more than 140 area restaurants are taking part this time around.   Hopefully, if you're here on one of our Isle of Palms vacation rentals or Folly Beach rentals Charleston, you're taking advantage of the chance to sample some of that delectable cuisine the Lowcountry is famous for.   Think: shrimp and grits, fried green tomatoes, she crap soup… for less money than you'd normally pay.
Now that Labor Day has come and gone, technically we're past peak season for all our SC vacation rentals, both Folly Beach house rentals Charleston SC and Isle of Palms luxury rentals. That means rates are lower on all our rental homes South Carolina.
Truth is, September is an ideal time to be in a beach house Charleston. Not only are the prices lower, but also the temps are a bit more moderate, the beach is less crowded, plus you have a better selection from among our luxury beach house rentals SC.
It's a good time to same money in other ways, too.
Two of the Lowcountry's most popular attractions are offering discounts good now through the end of September.
If you have kids staying in your Charleston beach house, a visit to the SC Aquarium is a guaranteed hit. They have over 60 exhibits, including sharks, dolphins, loggerhead turtles, and the adorably playful river otters. Many exhibits are interactive - truly fun and educational at the same time, and not just for kids.  The Aquarium is located downtown at 100 Aquarium Wharf. Here's a link to the Aquarium's website with current exhibits, including lemurs from Madagascar: http://scaquarium.org/
They are offering $5 off admission with a printed coupon all during the month of September.
Here's a link to print discount coupons: http://scaquarium.org/wp-content/uploads/2013/01/Magnolia-5-Coupon.pdf
Also offering $5 off admission is Magnolia Plantation, with over 100 acres of world famous gardens, a historic plantation house, petting zoo, nature boat and nature train rides, and the 60-acre Audubon Swamp Garden.   Founded by the Drayton family in 1676, it's the oldest tourist site in the area and the oldest public garden in America.   Its address is 3550 Ashley River Road.   You can print discount coupons for Magnolia from the same link above.
For more information about Magnolia Plantation, here is their website:http://magnoliaplantation.com/
If you don't have access to a printer, they should also have paper coupons available at the ticket counters of both places.
So remember - September is a great time to come to a luxury house on Isle of Palms or Folly Beach… and save some money while doing it.
All best,
Lowcountry Lisa
your Isle of Palms vacation blogger