27 Nov 2014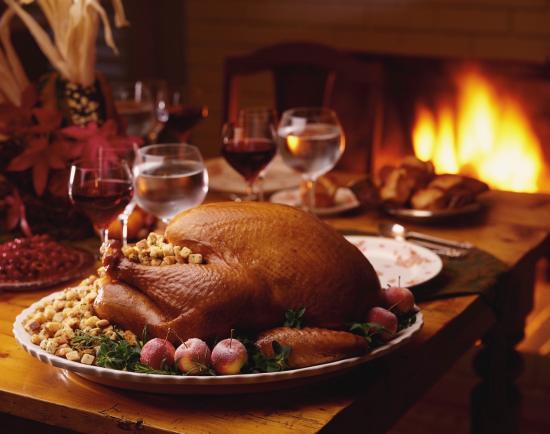 First of all -- a very Happy Thanksgiving to all!  May you have a day filled with all good things, be they family, friends, yummy edible indulgences (after all, it comes but once a year)…. and most especially, may you have an opportunity to pause a little bit, to reflect and count your blessings. There may be few things that lift your spirit more than taking a little time to focus on all the things in your life you are thankful for.Gratitude is an attitude that inevitably lifts your mood.
If you are in one of our SC vacation rentals for the holiday, be it a Folly Beach house Charleston or one of our Isle of Palms vacation rentals, hope you have a great, relaxing time.   It's hard to beat a post-Thanksgiving meal stroll on the beach with family and friends. A Charleston beach house and the holidays are a match made in heaven.
If you aren't in one of our homes this year, you ought to seriously consider booking one of our luxury beach house rentals SC for 2015. The Lowcountry is increasingly popular these days, what with all the good press, global rankings and word of mouth, and our Isle of Palms luxury rentals book up fast. It's not too early to plan for next year in one of our beach rentals Charleston.
Well, the Black Friday madness continues at a pace I've never quite seen before. As a nice antidote to the insanity, there's a growing movement afoot to shop local on Saturday. It's actually been officially dubbed, "Small Business Saturday."  The trend of all things LOCALthat's so popular in eating circles has expanded to merchants as well.
Here's part of a story from Live 5 News about the trend here in the Charleston area:
"We're going to offer 10% off of everything as well as a percentage of our sale merchandise, which is already marked down," Copper Penny owner, Penny Vaigneur said.

And as shoppers are out hungry for sales, those hungry for food may also find some cheap eats.

"Here at Verde we'll be doing $5 small business salads so that you can take a quick healthy lunch during your shopping break," Verde owner Jennifer Ferrebee said.

Shoppers say going to local shops is a different experience, but a good way to find one of a kind gifts.

"They're just doing all kinds of different things from the larger retailers. It feels a little more special," Lindsay Fleege said.

"It's cooler. It's nicer to go walk around King Street or Market Street or East Bay than just go to one of these huge warehouse looking stores," Tom Provost said.

More than 2.4 million people nationwide have pledged on Facebook to shop locally on Saturday. There is also a "Small Business Saturday Charleston" Facebook campaign to let people know which local shops are offering sales.

This year marks the second year of the Small Business Saturday initiative.

The US Small Business Administration says small businesses are vital to the economy, employing nearly half of all private sector employees.
Here's a link to the local Facebook page for SBS Charleston:https://www.facebook.com/events/316113368405045/

These are some of the local stores and their specials going on Saturday, per the link:
•Verde (347 King St.)- $5 "Small Business Salads" (and wraps) all day

•Hampden Clothing (314 King St.)- 20% off regularly priced items

• The Vault (307 King St.)- 10% for locals

• Worthwhile (268 King St.)- 20% off clothing, shoes and accessories

• Finicky Filly (303 King St.)- 30% off jewelry

• Haute Hanger (307 King St.)- 10% off all items

• Thera M. (346 King St.)- 20% off regularly priced sweaters and shoes

• Charleston Mattress (main: 10 Storehouse Row, Mom & Pop-Up Shop: 359 King St.)- Free vintage wash T with purchase of mattress if you mention this deal. $20 value

• Cupcake (433 King St.)- Buy a dozen cupcakes and get 4 tokens to use at a later date (token=cupcake; $11 value)


• Copper Penny and Copper Penny Shooz (311/317 King St. & Mt. Pleasant Towne Centre)- 10-70% off the entire store

So if you're in a luxury house on Isle of Palms this weekend, consider hitting the local stores on Saturday. The Charleston area has some great and unique local merchants.
And when you are looking for rental homes South Carolina , be sure to call EP. We've got the very best portfolio of beach house rentals Charleston SC.
All best,
Lowcountry Lisa
your Isle of Palms vacation blogger