06/01/2024
Get Directions
"A boutique music +  lifestyle experience."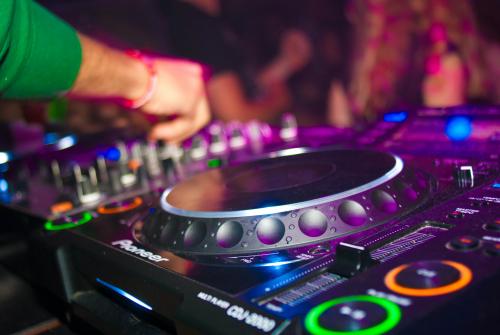 High Tide Music & Arts Festival finally kicked off its cool vibe concept in 2022, after a couple of pandemic postponements.   The 2023 festival was a big success, so it will likely be back in 2024.  Exact date and details haven't been announced yet, so stay tuned.
HIgh Tide rode in on the heels of the famous High Water Festival, taking over the same venue  -  North Charleston's Riverfront Park  -  the following day with music and much more.
Here's how organizers describe their raison d'etre…
"We are for the adventurers, the dream chasers, The ones who dance until the sun comes up, who live now, worry later. The spontaneous trippers, The sunset sippers, The ones who celebrate today, because tomorrow might be too late. We are for the coastal vibes and the sun-drenched skies. We are for life-long memories with friends by your side, We are High Tide."
They played host to 25 DJ's on a couple different large stages… international talent along with local and regional DJs.  Here's some of those who were scheduled to spin: Sam Feldt, Autograf, Dombresky, KREAM, Sam Blacky, Twinsick and Frank Walker.
The slate for 2023 included Duke DuMont, Charly Jordan, Disco Lines, Hayden James, Ship Wrek, Bexxie, Diskull B2B DOMII, and others.
Adding to the scene was the High Tide City Market, with fashion designers, artisans, muralists, interactive art exhibits and creative photo ops.  Organizers also carefully curated a Food & Beverage Garden with lots of local and farm-to-table options. 
Sustainability is a priority as well, and they plan to be carbon neutral and plastic-free.  Their tagline is "Good vibes  -  clean tides."
Tickets are available on the website, with general admission and VIP options.  It's a 21+ event.