(843) 884-4371
09/23/2023

to

10/29/2023

Get Directions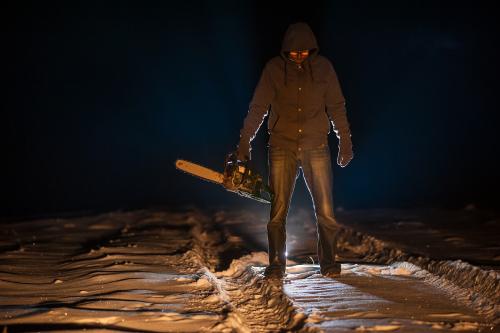 Boone Hall Plantation is a master at hosting festivals and special events, and they shine at Halloween.  For the 17th year, they're hosting their popular Fright Nights, on seventeen weekend evenings in late September and October. 
Fright Nights live up to their name, and they're not recommended for kids under the age of 12 or folks who don't like to be scared.  (For the younger set, be sure to check out Boone Hall's popular daytime Pumpkin Patch, complete with corn maze and non-scary hayride.)
Fright Nights organizers expanded their offerings significantly in 2022, with three new attractions to give you serious chills:   
The Lodge at Willow Ridge (which "takes guests on a journey through the winding corridors of a forgotten lodge that has been overtaken by nature");
Freaks World of Oddities (a 25,000 square foot indoor/outdoor dilapidated carnival and freak show);
Sinister Cinema Haunted Hayride (where you see horror movies come to life during a two mile hayride through the dark forest).
Advance ticket purchasing is highly recommended, as they often sell out.  You can attend one, all (with a ScreamPass), or any combo of the three.  They also offer VIP "Faster to the Fear" tickets.  New this year: tickets will ONLY be sold online via their website.
Fear not, there will be plenty of food available for purchase  -  fair fare like cotton candy, funnel cakes, kettle korn, hot dogs, loaded French fries and such.  You can also visit the onsite Dark Arts Studio for spooky body art and face painting.
To access Fright Nights from the IOP, head north up Highway 17 North in Mount Pleasant, and head about a half mile past Long Point Road and the usual entrance to Boone Hall.