11/28/2024
Get in some festive exercise before that hearty Thanksgiving feast.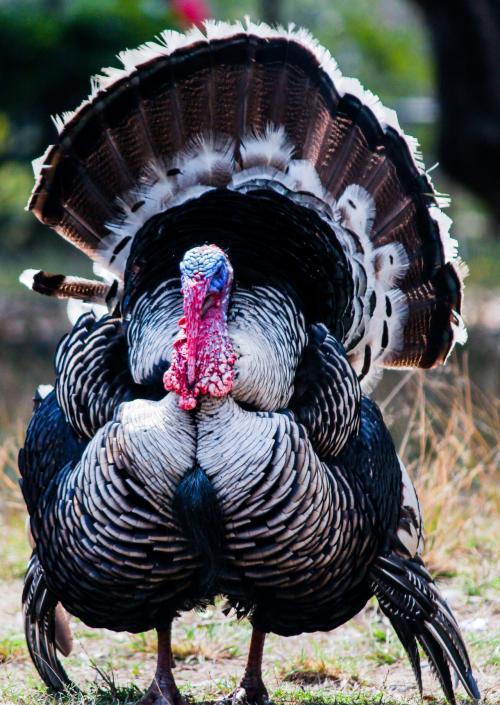 Turkey trots have become a huge national trend.  In fact, Thanksgiving is now the number one day in America for running/walking events.  (FYI, Fourth of July is the second most popular holiday for these races, and New Year's Eve/Day is third.)
Charleston's turkey trot, officially called the Turkey Day Run and Gobble Wobble, is the 9th largest 5K in the country.  It's a U. S. Track & Field certified event, and 7,000 folks took part in a recent year.  It happens Thanksgiving morning, on a scenic route on the downtown peninsula.  The "Gobble Wobble" part of the name is for those who'd prefer a walk to a run. 
2023 marks the 46th annual Turkey Day Run and Gobble Wobble!
The Turkey Day Run is sponsored by the Knights of Columbus and has a history that dates back more than a century, to 1914.  At one point it even ran from Charleston to Summerville.  Proceeds go to a myriad of charities. 
The course itself is lovely, as it travels down and back up the historic spine of the peninsula.  It kicks off at Marion Square, heads down Meeting Street to White Point Gardens, along The Battery and Murray Boulevard, then up King Street back to Marion Square.  It's also a lot of festive fun, and people often come ready to run or walk in costume.
You have four ways to participate  -  run in person, virtually, donate or volunteer.
Registration/packet pickup opens at 7:00 a.m. Thursday (Thanksgiving) morning.  The run kicks off promptly at 9:00 a.m., with shorter length runs for the kids beginning at 10:30 a.m.  There will be a fun post-race party at Marion Square with live music and the awards ceremony, free food and beverages including a (free!) beer garden for those 21 and over.
Get all the info, including registration details, at the official website.