(843) 795-4386
04/06/2023

to

11/06/2023

Get your yoga in, outdoors in lovely Lowcountry locales.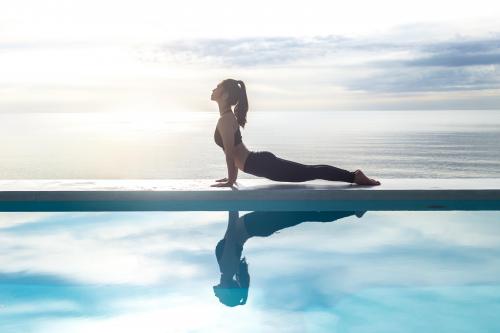 Charleston County Parks is sponsoring a new series that allows you to practice yoga in scenic spots in its parks across the Lowcountry. 
You have the option of either morning (Sunrise Yoga) or evening (Starlight Yoga) sessions.  Some have live musical accompaniment and special glow-in-the-dark prizes for nighttime classes.
Venues include the Mount Pleasant Pier, Wannamaker County Park, James Island County Park, Johns Island County Park, Folly Beach County Park, and Caw Caw Interpretive Center.  Check the website for dates and locations.  
Classes in 2022 were $10 advance or $12 at the class, if any openings are left. 
Here's what they say about the class leader:  "Instructor Ji Hwang's approach to teaching stems from her belief that the yoga practice is for everyone. Ji's classes have a deep focus on alignment and anatomy which is built by a focus on clear, accessible instruction."
NOTE: Dates and details for 2023 are tentative.  Check the website for the latest info.