(843) 216-9900
09/07/2023

to

11/02/2023

Get Directions

Listen to free live music every Thursday evening in the fall.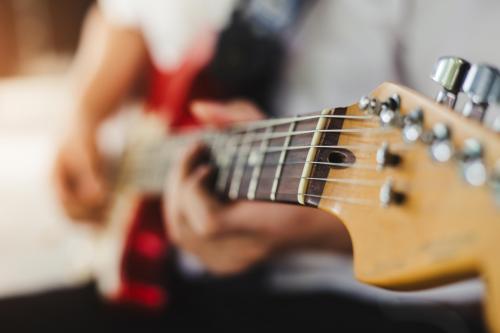 Mount Pleasant Towne Centre hosts plenty of great events throughout the year. They're very family friendly, dog friendly, and most often free to attend. They're also quite convenient to the Isle of Palms, as Towne Centre is just over the IOP Connector along Highway 17.
Here's a good one that's proven so popular, they've expanded it to twice a year  -  a spring edition in April-May and now a fall edition.  
It's their outdoor concert series called Live Under The Oaks  -  happening every Thursday evening during September and October, from 6pm to 8pm.  The location is in the pretty park-like area across from Barnes & Noble.
You're encouraged to bring chairs or blankets to stretch out on the grass.  There are some Adirondack chairs available, though a heads-up  -  those spots tend to fill up fast. 
Concerts are emceed by Johnny O' of radio station 95SX Hit Music Now.  You can bring a picnic, or just grab some takeout from one of the many restaurants around Towne Centre.  They'll also have food trucks onsite, along with beer & wine for sale from Burtons Grill + Bar.
Here is the musical and food truck lineup for fall 2023:
September 7 | Lyn Avenue | Americana, Folk and Classic Country
Food Truck: Zimo's Gyros

September 14 | Bob Marston and the Credible Sources | The American classics of modern music

Food Truck: Sweetgrass Foodz

September 21 | Anthony Wayne Vibe | Eclectic mix of Alternative/Indie and Jam
Food Truck: Taternator

September 28 | Aunt Vicki | Indie Rock blending Americana, Folk & Classic Country
Food Truck: & Lobster

October 5 | Jared Petteys & The Headliners | Vintage American Rock N Roll fusing rockabilly and blues
Food Truck: Happy Thai

October 12 | Brother and The Hayes | Blues, Country and Bluegrass
Food Truck: The Motley Chew

October 19 | Travis Allison Band | Mixing Rock and Folk
Food Truck: Johnny Focaccia

October 26 | The Hibachi Heroes | Harmonica powered funk rock
Food Truck: Madrigals Tacos