(843) 886-8294
07/30/2022
Get Directions
Here's a fun outdoor race that takes place right on the beach.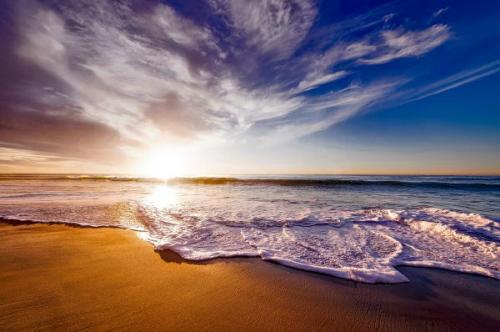 This is your chance to run (or walk) on wide hard-packed sand, at low tide, just steps from the ocean, and have others cheer you on while doing it.
It's the annual IOP Beach Run, set for the last Saturday in July.
The event's been going on since 1993, when it was a four-miler and was called the Sand Shark Run.  It's evolved into the IOP Beach Run  -  a 5K/10K Run, 5K Walk, with some Youth Fun Runs thrown in for good measure.  All events start and finish behind The Windjammer at Front Beach on the Isle of Palms. 
The 5K and 10Ks begin first at 8:00 a.m., followed by the Youth Fun Runs at 8:30.  All runners and walkers will be timed.  Awards are given out afterwards at the Windjammer. 
Award categories are:
5K Overall Male;
5K Overall, Female;
10K Overall, Male;
10K Overall, Female;
Top two finishers, Male & Female, in each age group: 12 & under, 13-17, 18-24, 25-29, 30-34, 35-39, 40-44, 45-49, 50-54, 55-59, 60-64, and 65 & over.
Ribbons are given to all finishers in the Youth Fun Runs, which include:
100 yards for ages 4 and under;
½ mile for ages 5 to 8;
 one miler for ages 9 to 14. 
You can register online via Race Roster  or in person at the IOP Rec Center (#24 28th Avenue on the Isle of Palms).  If you register early, it's $30 for the Run or Walk, $10 for the Fun Runs.  Fees jump $5 on June 26th.  You can also register at packet pickup the day before the race, or beginning at 7:00 a.m. the morning of the race.
The IOP Beach Run goes on rain or shine.