(843) 795-4386
11/09/2022

to

11/10/2022

Get Directions

Walk or run through a special sneak peek of the Holiday Festival of Lights!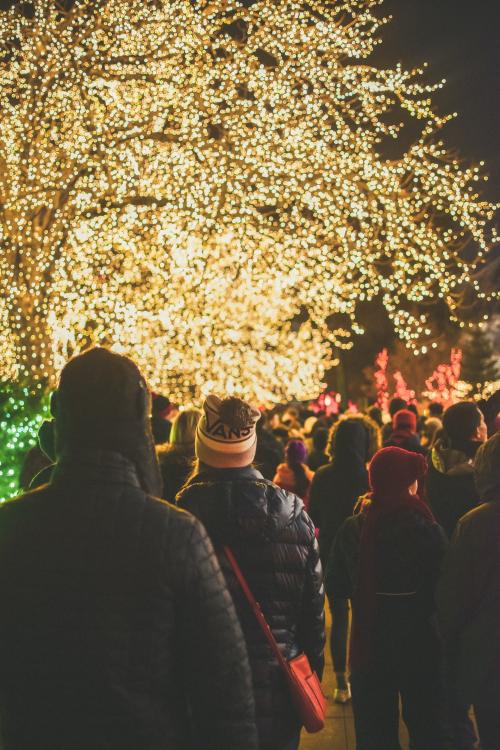 The Holiday Festival of Lights is a beloved Lowcountry tradition that officially opens for the season on a Friday in mid-November at James Island County Park. However, the Wednesday and Thursday nights before the grand opening are a popular and special "sneak peek" event that sells out each year. 
It's the Holiday Festival of Lights Fun Run and Walk.  This is a non-competitive two-mile evening run or walk through the beautiful light displays, before they open to the public. And it travels along the same route that cars will drive during the festival.   
The park will close to traffic promptly at 6:30PM Wednesday and Thursday night. Whichever date you choose, you're encouraged to get there early, park, then take your place before they shut the gate.  You must be on the course by 6:45PM, and plan on finishing the run/walk by 8:00PM.
Afterwards, you're welcome to stay and enjoy the lights and many other accompanying activities. Read all about the Festival on its event page.
All participants will receive a glow necklace, to add to the festive feel.  Bicycles, rollerblades or skates, scooters, or skateboards are not allowed. However, well-behaved dogs are welcome as long as they're on a non-retractable leash.
This is a rain or shine event. Tickets are $12 in advance or $15 the day of, if there are any left.  And judging from past years, there won't be.  Purchase tickets online using the official webpage as soon as you can, and they will be emailed to you.
Dates for 2022 are tentative.  Check back closer to the event for an exact schedule.