(843) 886-8294
10/29/2022
Get Directions
Halloween hits the streets of the IOP!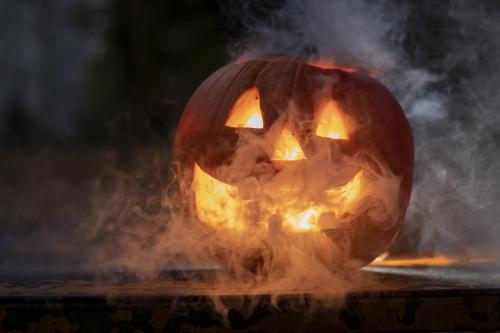 This is the Isle of Palms' main Halloween celebration, centered around the island's Rec Center, and it's a good one.  It generally akes place the Saturday evening before Halloween, or likely October 29th, 2022. 
They've redesigned this from years past, and it looks to be a lot of fun.  First up, they're hosting a Halloween Costume Golf Cart Parade.  They'll award prizes to the top three best decorated golf carts. 
Golf cart decorating on the Isle of Palms can get pretty over-the-top, especially on holidays.  On July 4th this year, 220 golf carts took part in the July 4th parade.  And there was a whole lot of red, white and blue.  So this Halloween golf cart costume contest and parade should be worth checking out, whether you are taking part or just spectating.
Golf carts will line up at 3:30 p.m. on 27th Avenue, near the Rec Center.  The parade will begin at 4:00 p.m. sharp.  Here's the route: 27th Avenue toward Hartnett Boulevard, right on Hartnett, then right on 22nd Avenue, right on Waterway Boulevard, right on 29th Avenue, right on Hartnett, and then right on 28th. 
All golf carts must register in advance in order to take part.  Registration opens Monday, October 3rd and closes at 5:00 p.m. on Wednesday, October 26th.
At the end of the golf cart parade route, check out the Drive-Thru Haunted House.   They'll be handing out trick-or-treat goodie bags for all the kids.  Food trucks will be situated on Hartnett Boulevard between 27th and 28th Avenues for those who want to grab a bite, and there will be inflatables for the young'uns to burn off some of that sugar energy. 
There's no charge to take part. 
Also, word to the wise: many houses on streets near the Rec Center will be giving out candy after the golf cart parade.  Hartnett and Cameron Boulevards are your best bets. 
Date and exact details for 2022 are tentative.  Check back closer to the event for the latest info.