02/03/2023

to

12/01/2023

Stroll through the art scene of one of America's most cultured cities.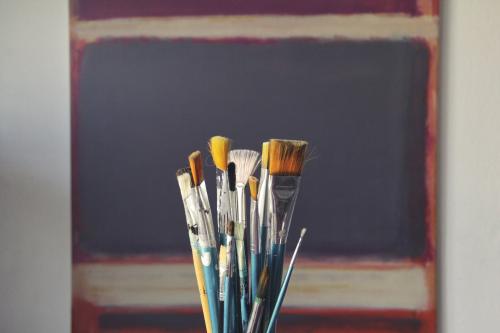 Charleston has been named the number one place in America for art lovers.  The distinction is based on a per capita breakdown of the number of art entities (like galleries and museums) compared to the population.  So when you visit the Isle of Palms, you are just a short drive from an exceptionally high concentration of creativity.
First Friday Artwalks are a great way to experience Charleston's art scene.
Basically, a few dozen galleries in downtown Charleston's French Quarter stay open after hours on the first Friday evening of the month and host special exhibits.  Galleries are located on Broad Street, Queen Street, King Street, East Bay, Church Street, State Street, Meeting Street and others.  Many have complimentary wine and hors d'oeuvres, some have live music.  Oftentimes the artists are on hand to discuss their work.
The Charleston Gallery Association sponsors the Artwalks, and they provide maps of participating galleries.  A wide spectrum of artistic styles and media are represented  -  abstract, realism, landscape, Lowcountry and contemporary, in the form of paintings, sculpture, photography, jewelry and more.
Traditionally, Artwalks take place from 5:00 till 8:00 p.m. on the first Friday evening of most months.  They host them every month except January and July.
Here are the dates for 2023:
February 3rd
March 3rd
April 7th
May 5th
June 2nd
August 4th
September 1st
October 6th
November 3rd
December 1st
Word to the wise: wear shoes that are comfortable for walking.