(843) 722-3405
03/13/2024

to

04/14/2024

Here's your chance to see "behind the iron gates" of some of the most beautiful gardens and homes in Charleston.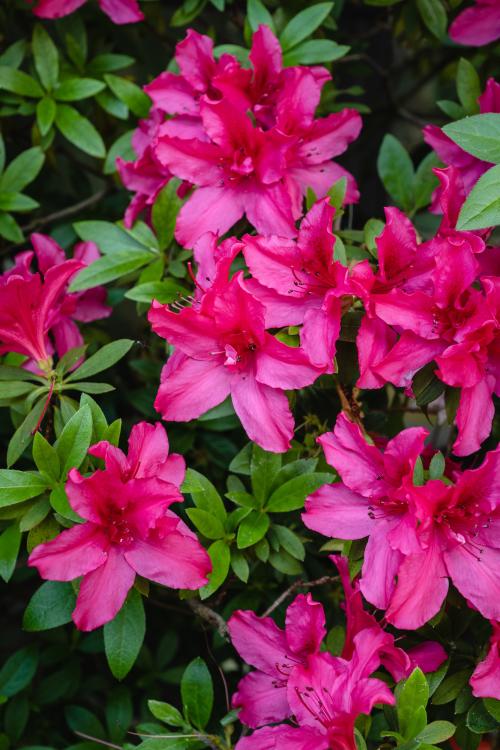 Sponsored by the Historic Charleston Foundation, this beloved annual festival has been going on for more than seven decades and is a sure sign that spring is here.  In fact, 2022 marked the Foundation's 75th year.
The Festival of Houses and Gardens celebrates so much of what makes Charleston special  -  its architecture, history, culture and the lush gardens just waiting to be explored.
Most of the tours take place downtown (South of Broad).  There are all sorts of great options to choose from, located on different charming streets downtown.  Think Wentworth, Legare, Meeting Street, Tradd, Broad, South Battery… all the best addresses in town.  You can concentrate on the historic homes, or take one of the "Glorious Gardens" tours.  Private garden tours are planned to take place when the flowers are likely to be at their peak. 
It's not just house & garden tours.  Organizers have expanded the festival's programming in creative ways.  Options include concerts, lectures with a luncheon (cleverly entitled, "Food for Thought"), "Live Like a Local" events, historical harbor boat tours, a gospel brunch, picnic, oyster roast, wine and spirit tastings, and morning history walks. 
Thursdays are Gullah Spiritual Concerts at the Circular Congregational Church on Meeting Street.  On Saturdays, enjoy "Rosé and Roses" at the Nathaniel Russell House.  And at the Historic Charleston Foundation shop at 108 Meeting Street, they'll host outdoor yoga, pop-up vendors, book signings and other special events.
In recent years they added some virtual events as well, to add to the long slate of in-person tours, luncheons and lectures.  
The Festival of Houses and Gardens really is a Charleston must-do.  Thankfully there are many different dates and sites to choose from, so you have a good chance at securing a spot. 
NOTE: Dates for 2024 are tentative.  Please check back closer to the festival for latest info.