03/30/2023

to

04/02/2023

Get Directions

Take home a historical treasure from your stay in Charleston.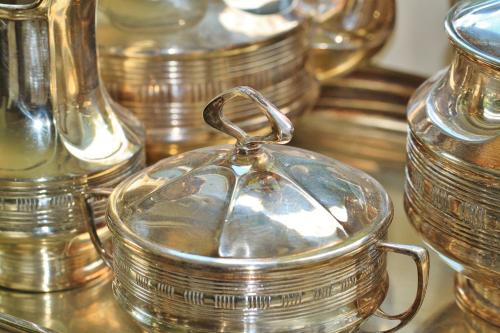 Charleston is known for its history - and history will be on full display here at the Charleston Spring Antiques Show, now known simply as "The Charleston Show." 
Produced by the Antiques Council, a professional association of antique and art dealers, it builds on the foundation of the former Charleston Antiques Show. 
Expect to find world-class furniture, fine art, ceramics, silver, jewelry, decorative items, folk art, rugs, prints and maps, architectural and garden pieces from the 17th century on.  There will be 32 different exhibitors from the United States and Europe.
It's centered at The Gaillard on Calhoun Street downtown, and it brings together a myriad of experts in one place. 
Thursday night from 7:00 – 9:30 p.m. is a special Preview Party gala.  In 2022, it was a benefit for the Drayton Hall Preservation Trust.  On hand was artwork and precious metal items from Drayton's collection that had never before been exhibited, including a London-made silver tea set circa 1805 that belonged to Charles Drayton.  On Saturday at 2:00, there was an "Intimate Chat" and book signing by Christopher Spitmiller, designer, ceramicist and author of A Year at Clove Brook Farm.
Charleston Spring Antiques Show Hours:
Friday & Saturday: 10 am – 6 pm
Sunday: 11 am – 5 pm
General admission tickets to the show are just $20 at the door for unlimited admission for all three days, or $17 advance online.  Visit the website for ticket sales as well as a list of the exhibitors for this year's show.
NOTE: Dates and details for 2023 are tentative.  Please check back closer to the event for more details.