(843) 579-9922
05/27/2023

to

06/03/2023

Explore some of Charleston's most exquisite private gardens, on the two Saturdays of Spoleto.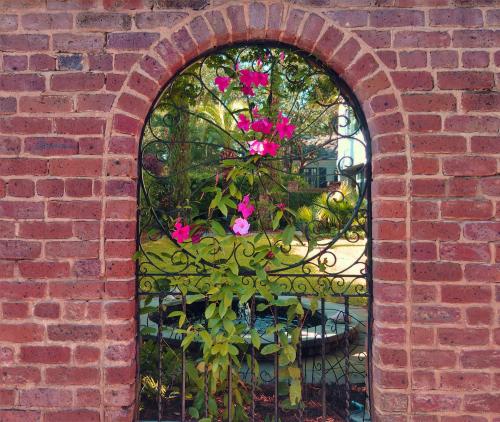 The Garden Conservancy and the Charleston Horticultural Society are teaming up to open some of the Holy City's finest gardens to the public, during the two weekends of Spoleto. 
One of the gardens, a Parterre garden designed by Ben Lenhardt at his 1743 Charleston home, was recently named to Veranda Magazine's list of the most beautiful gardens in the world.
Garden tours are self-guided, and they last from 9:00 a.m. till 2:00 p.m. each day.  You must purchase tickets in advance.  Here's how organizers describe it... "Walls of entwined ivy, dazzling blooms, and sun-dappled fern fronds abound in Charleston's botanical sanctuaries.... Each Saturday tour features seven different private gardens, promising two full days of exploration and beauty in these artfully cultivated spaces.  Purchase tickets for both weekends to see all 14 gardens."
Saturday, May 27th
George Locke House Garden 
Kohne-Leslie House Garden
Garden at George Mathews House 
Mary Smith House Garden
Garden of Benjamin Phillips House
Garden at Charles Elliott House 
Garden at Timothy Ford House
Saturday, June 3rd
Branford-Horry House Garden 
Garden at James Petigrew Law Office
Garden at Capers-Motte House 
William Gatewood House Garden
Garden at John Fullerton House 
Garden at James Brown House
Garden at John Ravenel House