(843) 735-9664
10/22/2022

to

10/23/2022

Get Directions

Your chance to check out Charleston's food trucks in the cooler weather.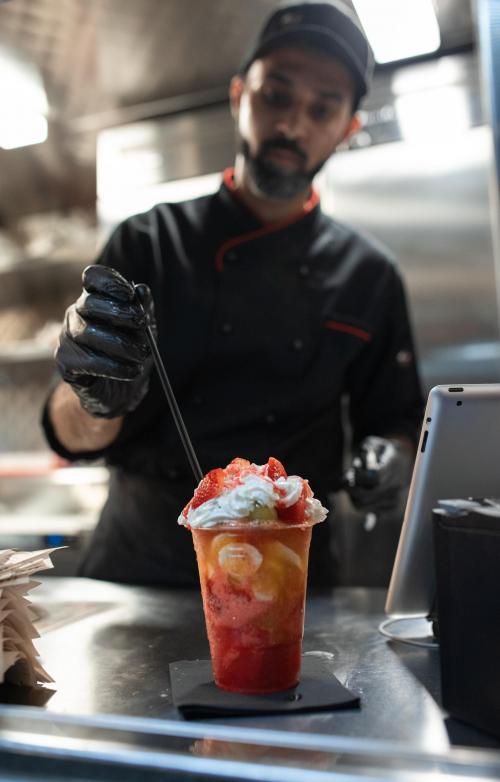 Food trucks are hot.  In a city like Charleston with its stellar culinary scene, it's no surprise that there's a huge number of fantastic, fun food trucks roaming the streets.  And every once in a while they gather in one place to create a foodie's paradise.
It's the Charleston Food Truck Festival, and 2022 will mark its 11th year.  It's now a biannual event, with a spring edition taking place in May.
Over the years it's grown exponentially.  The first year, there were just five food trucks feeding 500 hungry customers.  A recent edition drew a few dozen food trucks and 18,000 folks to Riverfront Park in North Charleston.
This year, they've come up with a new venue  -  five spacious acres at Tanger Outlets in North Charleston.  For the spring edition, they hosted an array of 35 different food trucks, including Area 51 Food, & Lobster, A Peace of Soul Vegan Kitchen, La'Son Anchor Grill, The Motley Chew, Lola's Lumpia, Bangin' Vegan Eats, Zimo's Gyro, The SnöBar Truck, Carolima's Dessert Boutique, and a slew more.
The Charleston Food Truck Festival is family and pet friendly, and admission is absolutely free.  There will be a combo of both live music and DJs with interactive performances, and a bunch of retail vendors.  Plenty of adult beverage options will be on hand (craft cocktails, beer, mimosas, seltzer), and they'll even offer beverage service for those standing in line  -  a neat idea.
You're encouraged to bring your own chairs, blankets, a pair of stretchy pants, and make a day of it.  Check out their Facebook page for the latest info.